Jan 2011 update: Google and Samsung have released Nexus S, a successor to Nexus One. Nexus S offers multiple benefits over Nexus One such as better screen (Super AMOLED), better touchscreen, Android 2.3, faster GPU, more internal storage and front facing camera. Similarly to Nexus One, Nexus S is a developer phone with an unlocked bootloader (for easy installation of custom system images) and is not locked to a carrier (can be used on any GSM network using a SIM card). The only disadvantages of Nexus S are lack of SD card slot and arguably worse build quality.
July 21, 2010 update: Google sold out its stock of Nexus One phones :-(. Nexus One can still be purchased directly from Vodafone in Australia, France, Germany, Italy, Spain, and United Kingdom. In the US, it is now available only through the Android developers program.
You probably haven't heard about Nexus One phone in a while amid all the coverage of HTC Incredible, EVO, Droid X, and Samsung Galaxy S launches. On Friday, Google announced that they will stop selling Nexus One phones soon:
This week we received our last shipment of Nexus One phones. Once we sell these devices, the Nexus One will no longer be available online from Google. Customer support will still be available for current Nexus One customers. And Nexus One will continue to be sold by partners including Vodafone in Europe, KT in Korea, and possibly others based on local market conditions.

To ensure our developers have access to a phone with the latest Android OS, Google will be offering the Nexus One through a partner for sale to registered developers. Visit the Android Market Publisher site and log into your developer account to purchase a Nexus One.
My reaction to this news: get it while you can. If you are thinking about buying an Android phone, you should seriously consider getting Nexus One despite its ancient age (7 months) by mobile industry standards. In my opinion, if you want a light Android phone without phone manufacturer's bloatware and without physical keyboard, Nexus One (aka HTC Passion) is still the best choice. Here's why.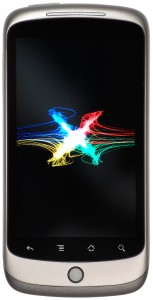 No bloatware
Most Android hardware manufacturers put their own software layers with exotic names such as HTC Sense, Motoblur (Motorola) and TouchWiz (Samsung) on top of stock Android OS. The idea is to differentiate their own phones from all other Android devices. While many people like, for example, HTC Sense, I consider it an unnecessary bloatware. After using various versions of Android stock OS for over 1.5 years I don't see a single reason for using customized Android OS.
While some applications are indeed improvements over Google's applications included with stock Android, running customized version of Android carries 2 disadvantages. First problem is the bugs that can be introduced by phone manufacturers (e.g. HTC EVO storage bug). Hardware manufacturers by their very nature cannot make good bug-free software (with very few exceptions). They should either get serious about software development and hire high quality software teams or they should just give up and use stock Android OS.
Second issue is that customized versions of Android get updates later than phones running stock Android. More about this below.
First to get Android OS updates
Since Nexus One has stock Android OS, once Google's Android team finalizes the new Android OS release, Nexus One gets the OTA (over the air) update within a few days. For the phones with custom Android OS, updates come out at least a few months later because hardware manufacturers need to update their custom software layers for the new version of Android OS.
For example, I have been running various test builds of Android 2.2 (aka FroYo) since May and have received official FroYo update that includes tethering, apps2sd, Flash support and other great features at the end of June.  No other Android phone has FroYo yet.
Perfect form factor
Nexus One's size is similar to iPhone 3GS. Its dimensions are 4.7 x 2.35 x 0.45 (119 x 60 x 11.5 mm) and it weighs 4.6 oz (130 g). It's a perfect form factor which allows operating the phone with one hand and yet comfortably running at a relatively high screen resolution (800×480).
Unfortunately, there has been a tendency with recent Android phones to increase the size of displays and phones' bodies. HTC EVO has 4.3 inch screen and weighs 6 oz (170 g) and I think this is a big disadvantage of the phone. Recently launched Droid X and Samsung Galaxy S are also larger than Nexus One (although, Galaxy S is slightly lighter). Future Android phones should maximize the display size while keeping the height and width of the phone body similar to Nexus One.
High display quality
Nexus One display quality is amazing when used indoors. The colors and the contrast make the phone look absolutely beautiful. The screen size is 3.7 inches (94 mm), uses AMOLED display technology and runs at 800×480 resolution (WVGA).
The only downside of the display is that the contrast is too low outdoors (a common problem of AMOLED screens). Android 2.2 update seemed to improve the display contrast outdoors, but it is still not as good as on non-AMOLED displays. However, the outdoors problem is not too bad. For example, I use Nexus One for navigation all the time and even in sunny California the screen brightness is good enough for navigation.
Super fast
It will be some time before another phone beats Nexus One at the execution speed. With its 1 GHz Qualcomm Snapdragon CPU, Nexus One flies. Android 2.2 made it even faster.
Trackball notifications
A lot of people find trackball notifications very useful and apps that set different colors for various notification types are quite popular. I personally don't like the blinking notifications and turned them off, but I can see why people are enjoying them and this feature certainly makes Nexus One phone unique.
Nexus One flaws
Nexus One is not a perfect phone and it has two flaws. First, HTC and Google dropped the ball and picked a crappy outdated touch screen. It's not as sensitive as it should be and it also goes crazy from time to time and registers touches lower than they occur. That craziness is quickly fixable by simply turning off and on the display with the phone's on/off button. This happens a few times a week and while Nexus One owners won't return the phone due to this glitch, it is an irritating flaw.
Second, some people report that when in areas of low 3G reception, the phone switches between 2G (EDGE) and 3G back and force killing the battery. When 3G reception is average or above average this problem doesn't occur. I personally experienced this problem and solved it in two ways: 1) I added 2G3/3G widget on the home screen allowing turning 3G off with a single click. 2) Since I used Locale software to control settings of my phone (e.g. turn WiFi on at home and off when not at home), I added an option to turn 3G off in one area where I spent a lot of time and which I defined as poor 3G reception area.
What will it take to beat Nexus One?
Overall, the advantages of Nexus One certainly outweigh the disadvantages. Nexus One hits so many right notes, that it will take a very good phone to beat it. For which phone will I trade my Nexus? It will need to have all the good qualities of the Nexus One and add the following:
front facing camera
high quality touch screen
high outdoors screen contrast
same form factor as Nexus One with same or less weight
(desirable) stock Android OS
Since such phone doesn't exist yet, Nexus One is still the best possible phone for me. Of the currently available phones, HTC Incredible (Verizon) and Samsung Galaxy S (T-Mobile and AT&T) are very good alternatives to Nexus One. If you don't mind using HTC Sense or TouchWiz and waiting extra few months for the latest Android OS updates, HTC Incredible or Samsung Galaxy S (aka Vibrant on T-Mobile or Captivate on AT&T) may be a better choice than Nexus One since they have better displays and touch screens. Verizon's Droid (no bloatware) is still the best choice if you want a physical keyboard and Droid 2 is just around the corner.
But if you decide to buy Nexus One for either T-Mobile or AT&T networks (or Rogers Wireless, Bell Mobility, TELUS and WIND Mobile in Canada), you should hurry now and thank me later.
Related posts