Last week Google added an ability to call phones directly from the Gmail page. All calls to US and Canada are free this year and international rates are low. By now all US users should see Call phone button on their Gmail page under Google Chat widget (if you don't see this button, log out and then log back in to Gmail):
Everybody with a Gmail account can now place calls from Gmail without subscribing for Google Voice. However, if you have Google Voice number, you can also receive calls in your Gmail. For this you need to go to your Google Voice settings, and check Google Chat option (which is unchecked by default).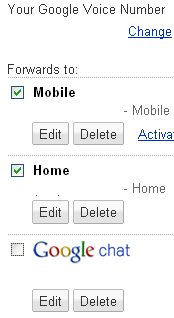 Now all calls to your Google Voice number will ring in Gmail (if Gmail page is open in the browser on your computer). If you don't have Google Voice number, you can get one here.